"It's the song in your heart that wants you to help make yourself a better person, and to help other people do the same. Everybody has one."– The late Mattie Stepanek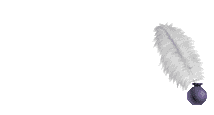 searchingwithin
from the
"Valley of the Subconscious"
honored me with this brilliant award! Thank you so much - I am grateful.
Of all the things I love about my life and work is the opportunity to meet amazing and dynamic women. Coaching women to guide them to discover their passion and create a life of purpose and prosperity is the most rewarding thing I could do in life. Watching the women discover inner awarenesses, aha moments, and spiritual breakthroughs is a life altering experience for me
Uber (synonym to Super) Amazing Blog Award is a blog award given to sites who:
~ inspires you
~ makes you smile and laugh
~ or maybe gives amazing information
~ a great read
~ has an amazing design
~ and any other reasons you can think of that makes them uber amazing!
The rules of this award are:
* Put the logo on your blog or post.
* Nominate at least 5 blogs (can be more) that for you are Uber Amazing!
* Let them know that they have received this Uber Amazing award by commenting on their blog.
* Share the love and link to this post and to the person you received your award from.
Here are my nominations for the Uber Amazing:
A Diva's Hammer
Healthy Lifestyle Blogzine
House of Raquel
Ya-ttitude
The Partybluprints
Please take the time to visit these blogs, and best wishes to you all.
Also, Thank you Lucy from
Longings, Enchantments and Scared Space
for your gifted award as well. I appreciate it so much!