"It's the song in your heart that wants you to help make yourself a better person, and to help other people do the same. Everybody has one."– The late Mattie Stepanek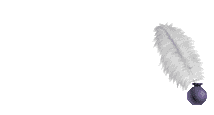 I have just been given this divine award that touches my essence deeply.
Maitri, as I have expressed before, You bring me unexpected moments of Happiness. Gratitude preserves old friendships, and procures new.
"We cannot tell the exact moment a friendship is formed; as in filling a vessel drop by drop, there is at last a drop which makes it run over; so in a series of kindnesses, there is at last one that makes the heart run over."
Thank you for your drops of kindness!
"If there is love, there is hope that one may have real families, real brotherhood, real equanimity, and real peace. If the love within your mind is lost and you see other beings as enemies, then no matter how much knowledge or education or material comfort you have, only suffering and confusion will ensue"
His Holiness the Dalai Lama

I honored and grateful for this recognition that

Maitri
, over at
Maitri's Heart
has bestowed it upon me.
She has created a list,
Maitri's Compassionate Living Links List
, that is an ongoing project committed to spreading and sharing compassion around the world.
Her banner speaks profoundly:
In joining this list, we are joining hands around the world with fellow bloggers who have big hearts, joyful spirits, and a love for life that encompasses many forms.
Namaste Divine Soul